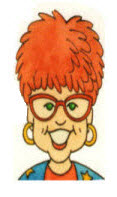 Hi,
Your help is needed.
A group of retired educators, parents, concerned citizens started with a few and grew and grew daily. This grassroots movement was increasing in strength with one focus, getting CSCOPE lessons out of Texas schools.
Senator Patrick's public announcement that the ERA of the CSCOPE lessons is over was met with cheers. Senator Patrick's announcement that the CSCOPE lessons are to be deleted was like   a flash flood on the fired-up Anti-CSCOPE group.
It was a political deal–CSCOPE lessons are being saved and will continue to be available to school districts who continue to pay a fee to the 20 Texas Education Service Centers. 
The 20 Texas Education Service Centers' goal is to implement progressive education methods into all Texas School Districts. Progressive education has three goals–
1. Student focused classrooms, meaning students are in control of their own education.
Thus, students are guided to question parent control.
2. Students are guided to question the social and moral standards they are taught at home.
Thus, students are guided to question any and everything learned from their parents.
3. Students, via self-discovery will, due to necessity of solving problem from Problem Based Learning, teach themselves things like the multiplication tables, etc…..
Senator Patrick promoted the legislation to postpone an outside review of the 20 ESCs until 2019. Governor Perry signed this bill. Thus, the 20 ESCs have until 2019 to get their records in reference to TESCCC, the illegal, tax-free organization these state agencies established. During one Senate Education Committee hearing, Senator Patrick referred to TESCCC as being a shell company. So, this shell company has been dissolved and CSCOPE lessons are still available to schools who continue to subscribe to the ESCs  –in other words, continue to pay fees to indoctrinate your children with progressive education ideologies.
I hate spam and do not sent it. I will collect email addresses and send updates about events etc… Also, please sign up for a newsletter so you will receive any new blogs added to this website.
I created this website so that information about CSCOPE can be shared. 
I am still concerned that parents and members of the community are not being informed about how our children are being taught; what they are being taught; other education news that directly or indirectly relates to progressive education.
I appreciate any and all information you can provide to help solve this problem.
Send this information:
1. Your name (let me know if you do not wish to have your name made public)
2. School District Name
3. If you are willing to be contacted by a news reporter.
Join the efforts of the The Texas Education Patriots to stop Progressive CSCOPE/Common Core in Texas Schools. Send your name and School District Name here. 



Send Snail Mail to:
TxCscopeReview
PO Box 145
Riesel, Texas 76682